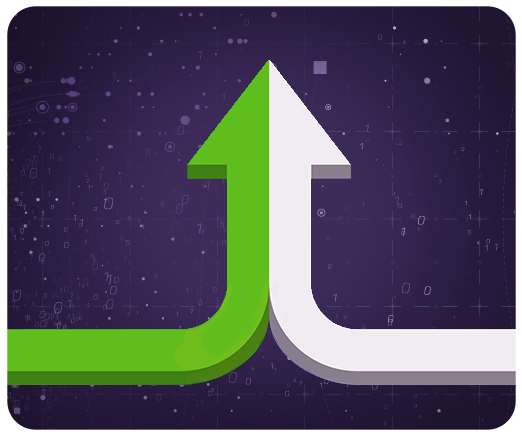 The Transformative Power of Data-driven Joint Business Planning
In today's fast-paced and highly competitive consumer packaged goods (CPG) and retail industries, CPG companies and retailers are continually seeking ways to gain a competitive advantage and increase sales, revenue, and profitability. Yet, these two parties don't always work well together or together enough to achieve those goals and mutually sustainable success.
Most CPGs, regardless of size or category, engage in some form of joint business planning (JBP)—or what they might call "joint" business planning—with their retailer partners. But many such interactions are infrequent, with business plans being more one-sided in favor of the supplier, which doesn't leverage JBP to its fullest. Instead of a win-win for both sides, the score often ends up being 1-0 or 0-0, with the retailer, more than likely, being on the losing end. Neither one of those scores is going to help a CPG's efforts to score additional shelf space, introduce new products, or run new promotions with a retailer.
Today, with the myriad of challenges facing both industries—including inflation, supply chain stress, pricing pressures, and challenger brands—retailers are looking even more to their suppliers for compelling data stories that lead to meaningful insights, strategies, and recommendations that will help them keep shelves stocked, gain new customers, and move more product. At the same time, CPGs must satisfy their own business needs and create advantages and the means to predict and meet ever-changing consumer demand, better engage consumers, and drive category growth and market share.
Enter the need for TRUE joint business planning that should continuously be supported by precise and timely retail data, analytics, and insights.
Data-driven JBP has emerged as a powerful, game-changing strategy that brings together CPG manufacturers and retailers to collaboratively optimize their operations and meet consumer demand effectively. And two heads are better than one, but only if both are equally filled with the most accurate business intelligence derived from the highest quality data.
This blog post will delve into the evolution and significance of joint business planning, its fundamental components, and the best practices that contribute to its effectiveness. More importantly, it will explore how data-driven joint business planning drives shared CPG and retailer success.
What is Joint Business Planning and Why Is It Significant to CPGs?
Joint business planning is a collaborative approach to strategic planning between a retailer and supplier that aims to align their goals, objectives, priorities, efforts, and resources and create mutually beneficial outcomes.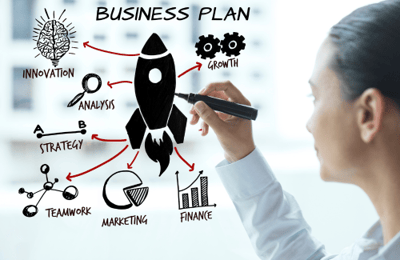 JBP is mission critical for today's CPGs and retailers who want to gain a strategic advantage in the marketplace. And those companies with a well-thought-out and clearly defined JBP process are better able to create win-win plans and execute them more effectively and efficiently by focusing on areas with the greatest return on investment.
Having a shared vision and proactive engagement enables CPG companies and retailers to transcend the conventional supplier-buyer relationship and, instead, develop a cohesive, long-term strategy based on reliable, foundational data that caters to the ever-evolving demands of consumers and the dynamic market landscape. When implemented properly, JBP can lead to increased sales, optimized trade promotions, successful new product launches, improved inventory management, and increased consumer satisfaction and brand loyalty.
And it's important to keep in mind that JBP should not be viewed by CPGs as a suggestion, recommendation, or an obligatory task to be completed once a year with retail buyers. It should be an ongoing, symbiotic partnership and collaborative process that builds on the success and learnings of previous plans and that leverages shared data and insights to drive mutual profitable growth.
The Evolution of Joint Business Planning in CPG
Traditionally, CPGs and retailers operated mostly in silos, with limited communication and collaboration between them. A manufacturer's sales rep would typically meet annually with the retailer's buyer to discuss operating plans, which were more tactical in nature and usually developed unilaterally by the supplier—with minimal input from the retailer. Written mostly from the supplier's viewpoint, these "joint" plans could often be viewed more as a one-sided mandate which subjugated the retailer's own goals, strategies, and priorities. As a result, the supplier-retailer relationship could become strained and, at times, adversarial.
The data that was used for reporting was frequently inaccurate, incomplete, and weeks or months old, thereby reducing any business plans to "guesstimates" at best.
Compounding these issues was the accessibility and quality of the data being used by CPGs to develop the strategic sales plans. Before CPGs had sophisticated software and tools like Retail Velocity's VELOCITY® cloud-based data collection, reporting, and analytics solution—which automatically collects, cleanses, and harmonizes large volumes of disparate item- and store-level data—salespeople spent an exorbitant amount of time and effort manually gathering, organizing, and trying to make sense of sales and inventory data.
Making matters worse, the data that was used for reporting was frequently inaccurate, incomplete, and weeks or months old, thereby reducing any business plans to "guesstimates" at best. This inability to possess complete, accurate data prevented CPGs from garnering the deep insights required to develop comprehensive plans that enabled them to fully reach their sales and financial goals. It also prevented salespeople from presenting retailers with fact-based insights and recommendations that would build trust and credibility and help retailers grow their business profitably.
One Size Does Not Fit All
Fast forward to today, and the advent and continued rapid growth of advanced analytics and AI-driven data technologies has transformed the industry's landscape, enabling data-driven joint business planning to take center stage for shared growth.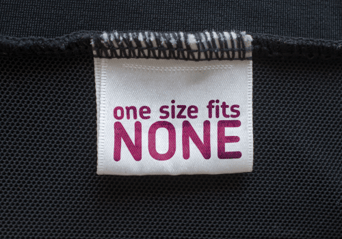 The ongoing shifts in consumer demand and preferences, purchasing behavior, and market conditions, as well as the supply chain disruptions and economic uncertainty that continue to prevail, have caused both retailers and brands to change the way they conduct business and the way they conduct business with each other. To adapt effectively to these changes and maintain strong relationships with retailers, CPGs need to throw the traditional playbook out the window. In fact, there shouldn't even be a playbook—there should be many playbooks.
Retailers' expectations for their suppliers—and the type of relationship they want to have with them—have changed. As such, retail partners want their suppliers to provide deep, powerful insights on a regular basis that guide their growth strategies while ensuring both sides are aligned in their efforts to create profitable advantages. And since each retailer is different, with different goals, priorities, and needs, CPG companies can't fall prey to having a one-size-fits-all business plan for all retailer partners.
Joint business planning is now embracing the true meaning of collaboration instead of slapping a false label of "joint planning" on business as usual.
Leveraging Data for Optimal Planning and execution
Too often, trust and lack of fact-based insights are the biggest obstacles to a retailer fully buying into a supplier's business plans, let alone implementing them. So, the first step for a CPG in building a successful JBP is to obtain the most accurate and timely POS, inventory, and other critical data that can produce in-depth reporting, reliable analytics, and granular insights that allow salespeople to present extremely detailed, persuasive stories to their retailer partners.
If joint business planning is the engine that drives a brand's success with a retailer, then high-quality retail data, especially at an item and store level, is the fuel that will make that engine run smoothly for many, many miles.
As a brand, depending on your size, revenue, or volume with a retailer, your JBP meetings may include anyone from a buyer all the way up to a C-suite individual; however, who you meet with doesn't necessarily matter. What matters more is that no matter whom you meet with, you are prepared with data-supported sales, product, and category stories that show your retailer partners the best path to achieving their business goals.
Out With the Old. In With the New.
When a CPG company can eliminate the tedious, manual, and costly data gathering, integration, and analytical processes and employ automation of those tasks, it allows sales teams and data analysts to spend more time generating valuable insights that can be shared with retailers. Armed with highly accurate, near real-time data that is void of human errors can help you and your retailers perform more accurate what-if scenarios and better predict shopper behavior and sales. This helps build trust with the retailer and can help them make confident, collaborative decisions regarding product pricing, product assortments, personalization, trade promotions, and supply chain activity that can advance mutually beneficial outcomes.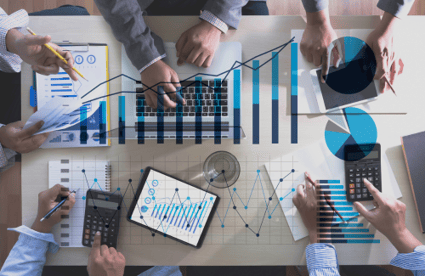 What should not be lost in the collaborative process, though, is that data sharing should be a two-way street. Data transparency from both sides and total visibility into any and all supply and demand data are critical to ensuring optimal long-term joint business planning. When both parties are privy to the same data, it reduces the possibility of down-the-line "uh-ohs" and potential derailing of the joint plan or parts of the plan for either side.
By sharing comprehensive data during the planning process and by leveraging extracted performance data throughout the execution of the JBP, both parties can maintain product stock levels, accurately assess consumer demand, optimize promotions and retail execution, and identify trends in sales and product distribution. Without this level of detail provided in near real time, CPGs and retailers will find it quite difficult to react quickly and appropriately to any changes in consumer demand or market conditions—or external factors—and will find that even the best-laid business plan can go down the drain.
Healthy Data—It's Not Just for Breakfast.
CPGs must also keep in mind that high-quality data is not only used for developing plans, but it is also used for accurately measuring sales, marketing, and supply chain efforts and activity. The dialogue between each party needs to continue beyond initial negotiations and agreements. Regular meetings to review key performance indicators (KPIs) provide opportunities to correct mid-cycle issues and align on real-time results and solutions.
Without clearly defined and tracked performance metrics, the success of the JBP is uncertain. Both parties need to agree on what data sources are going to be reviewed, and expectations must be laid out internally and externally to establish what each side hopes to get out of the arrangement and what ROI will constitute success of the JBP.
With the capability to gather, consolidate, and leverage precise, granular demand and supply data and insights more quickly and easily, CPGs can confidently and effectively lead the JBP process
It is also important to have discussed and agreed upon the terms and investment in the JBP. Going into a project aware of the value that each business is adding to the other and being able to quantify the ROI is fundamental to a successful joint business plan.
With the capability to gather, consolidate, and leverage precise, granular demand and supply data and insights more quickly and easily, CPGs can confidently and effectively lead the JBP process with their retailer partners and take those meetings to another level.
How To Make the CPG-Retailer Relationship Work
Joint business planning best practices revolve around fostering open communication, trust, and a shared vision for success. A joint business plan could be what makes or breaks the brand's overall success at the retailer. Here's how to make it work.
Internal Alignment
Before entering into a joint business plan with a retailer, all relevant parties within a CPG should agree on the general approach to, and the benefits, of the partnership. Recognizing the advantages and understanding the bigger picture is key. When sales, marketing, supply chain, finance teams, and others are in alignment within the company, it will be much easier and faster to align with retailers and their personnel on the shared vision of the JBP.
Shared Vision and Objectives
Establish a common understanding of desired outcomes and long-term goals that all parties aspire to achieve through the JBP process.
Trust and Transparency
Foster an environment of trust and openness, where all parties involved can openly share information, insights, and challenges. This includes sharing daily POS and inventory data, market insights, sales forecasts, demand plans, and other relevant information to facilitate collaboration.
Data-Driven Decision Making
Base decisions on accurate and reliable data to ensure the planning process is grounded in objective analysis rather than subjective opinions or assumptions. This includes utilizing market research, harmonized POS data, consumer insights, and other relevant metrics.
Joint Goal Setting
Collaboratively set specific, measurable, achievable, relevant, and time-bound (SMART) goals that align with the shared vision. These goals should be agreed upon by all parties involved and reflect the collective interests and objectives.
Collaborative Analysis
Conduct a thorough analysis of the market landscape, customer and consumer needs, competitive landscape, and internal capabilities of each business. This analysis helps identify areas of synergy, opportunities for growth, potential challenges, and risks.
Resource Allocation and Investment Planning
Determine the required resources, including financial investments, staffing, marketing support, and operational capabilities, to achieve the joint business goals. This involves jointly deciding how resources will be allocated and identifying potential areas for cost-sharing or resource pooling.
Joint Strategies and Tactics
Develop joint strategies and action plans to achieve the agreed-upon goals. This includes defining the marketing, sales, operational, and promotional activities that will be undertaken collectively to drive growth and success.
Continuous Performance Monitoring
Establish mechanisms to monitor the progress and performance of the joint business plan. This involves tracking KPIs, conducting regular reviews, and making adjustments as necessary to stay on track and adapt to changing market conditions.
Conflict Resolution Mechanisms
Anticipate potential conflicts or disagreements and establish a process for resolving them in a collaborative manner. This may involve having clear escalation paths, dispute resolution mechanisms, and open lines of communication to address any issues that may arise during the planning and implementation stages.
Review and Evaluation:
Conduct periodic reviews and evaluations of the joint business planning process to assess its effectiveness and identify areas for improvement. This ensures that the collaboration remains dynamic, responsive, and aligned with evolving business needs and market dynamics.
Conclusion
When executed properly with a truly collaborative approach, joint business planning can be transformative for the supplier-retailer relationship but also for the retailer-shopper and brand-consumer relationships. Although both retailers and CPGs want to grow their businesses profitably and need to focus on total alignment to ensure that happens, neither party can lose site of the fact that providing a better commerce experience for shoppers is what will truly and ultimately help them achieve their goals.
At the core of that improved shopper experience lies extremely accurate retail data and actionable, data-driven insights. And the value of insights-sharing between retailers and suppliers cannot—and should not— be understated. Without using daily item- and store-level data as the foundation of those insights and critical business decisions, both CPGs and retailers will be hard pressed to create the competitive advantages needed to consistently meet consumer demand and realize greater, mutual success long term.
As the consumer goods industry continues to evolve, embracing data-driven joint business planning specific to each retailer will undoubtedly be a key differentiator for CPG companies seeking to thrive in the dynamic market landscape.
To learn more about how Retail Velocity can help you collect and leverage accurate retail sales and inventory data for successful joint business planning and sustained growth, contact us.
Want to keep up with the latest updates from Retail Velocity? Click the button below ⇓ and subscribe to our blog.