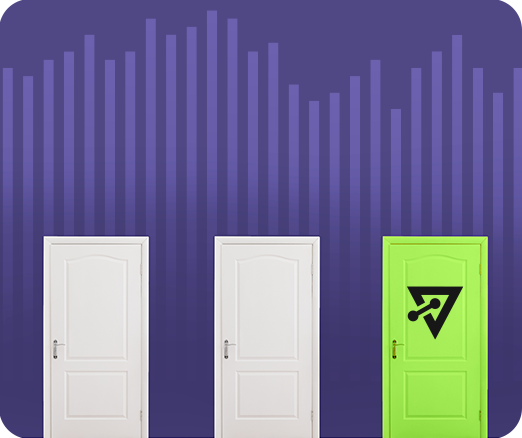 Why Retail Velocity is a Smart Choice for CPGs and their Data Analytics
Are Collecting and Analyzing Your Retail and CPG Data Slowing Your Business Down?
VELOCITY® Can Put You in the Fast Lane!
Growth in the consumer packaged goods (CPG) industry is driven by consumer demand—but having timely, accurate data to truly understand what's under the hood of consumer demand to make the most strategic business decisions is what really puts a CPG in the driver's seat. However, many consumer brands are often stuck in neutral or heading in the wrong direction when it comes to retail data collection, analysis, insights, and decision-making.
Aggregating and analyzing retail point-of-sale (POS), inventory, ERP, and third-party data can be a slow, bumpy, and never-ending ride. The various data and technology potholes along the way—inaccurate and latent data, inefficient and costly legacy systems, and data silos—can lead to false conclusions and less-than-confident decisions that can hurt your bottom line in a number of ways. The inability to obtain granular, actionable insights makes it hard to identify consumer trends, capitalize on key sales opportunities, and forge comprehensive sales, marketing, and supply chain strategies critical to winning the competitive race.
If that's the road you're on right now, maybe it's time to change lanes from the conventional way of retail data aggregation, reporting, and analysis to a faster, smoother approach with VELOCITY® from Retail Velocity.
In this blog post, we compare the two paths by business areas and offer a GPS to a new direction and destination that can make your data more valuable, your retailer relationships stronger, your consumers more satisfied, and your profits healthier.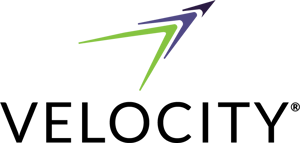 SALES
(Field Sales, Account Managers, National Accounts, Key Accounts)
BEFORE VELOCITY®
AFTER VELOCITY®

Failing to identify and respond to sales opportunities and inventory risks can have dire consequences for a CPG and its retailer partners. You have to handle massive amounts of information that need to be managed, manipulated, and digested quickly and efficiently. Using spreadsheets for retail data analysis puts your company at a disadvantage as you struggle to make timely, well-informed decisions regarding market trends, consumer preferences, competitor pricing strategies, and inventory optimization.

Without the ability to accurately gauge consumer demand, your demand forecasting, planning, and execution are hampered. The fallout can include the loss of sales, consumer loyalty, and retailer trust. When inventory isn't managed properly, it's hard to keep up with customer orders or to fill orders on time. Out-of-stocks often occur, and your sales dollars end up in competitors' hands. In addition, poor data for sales opportunities can lead to incorrect pricing strategies that erode profits and damage brand reputation. The worst nightmare is loyal shoppers getting frustrated because they can't get products when they want them and at the price they prefer.

Sales and account teams need the right data at the right time to make the right decisions that will meet consumer demand and increase sales and revenue for both themselves and retailers. With Retail Velocity's cloud-based VELOCITY platform, you don't have to waste time manually gathering and harmonizing POS data and maintaining countless, disparate spreadsheets to determine where, when, and why your products performed or how well your new product introductions or trade promotions did. When you spend less time wrangling and wrestling data, you'll have more time to identify and effectively respond to shifts in consumer behavior and market conditions.

You'll be able to holistically view your business from production to consumer purchase, allowing you to make confident, profitable decisions with precise, near real-time data and analytics—in minutes—not hours or days. Accurate daily POS and inventory data transformed into actionable insights can transform your account teams into your buyers' most valuable and trusted resources—and accelerate your sales. The key is to make data-driven decisions and tell data-driven stories that influence retailers to put your products on the shelf, keep them there, and view you as the authority for sales insights and solutions. Then, you and your retailers can capture the sales and profits.
BEFORE VELOCITY®
AFTER VELOCITY®

Disparate retail data and limited visibility into consumer demand, current market trends, and shopper behavior means that marketers cannot craft effective strategies, marketing campaigns, and trade promotions to drive sales and brand loyalty. Poor, "dirty" data also limits their ability to accurately predict future demand, leaving supply chain teams unable to optimize production and distribution. Without reliable and granular daily retail data and actionable insights about consumer behavior and preferences—or up-to-date visibility into competitors' activities–marketers struggle to develop timely promotions that maximize ROI and better personalize product offerings, which are essential for increasing and maintaining brand loyalty and driving incremental sales growth.

Similarly, without insights into their products' and retailers' performance in different regions or during key buying seasons, they cannot home in on the most profitable markets and customers or tailor promotional activities and messaging that resonates with local shoppers. The truth is when you can't plan, execute, track, and measure marketing initiatives effectively and accurately, you can't make confident, profitable decisions—nor can you afford to waste time and money figuring it out.

VELOCITY, our best-of-breed retail data analytics software, allows marketers and brand managers to leverage daily store- and item-level POS data that can be integrated with syndicated retail data. As a result, you get harmonized, accurate retail data to make strategic, fact-based decisions. Using near real-time POS and inventory data and analytics, you'll discover valuable business intelligence for developing successful marketing and advertising campaigns and promotions that drive incremental growth. And you'll have the best insights to make the necessary adjustments to optimize your investments. You can plan, execute, track, and measure all marketing initiatives more effectively and accurately.

Imagine having an easily accessible, reliable platform that can help a CPG better identify consumer needs, patterns, and trends; optimize new product launches; track promotion and campaign effectiveness across all retailers, channels, and markets; monitor budgets with respect to forecasted volume; and maximize ROI. Isn't it time you successfully executed collaborative, data-driven decisions with internal partners and retailers and outperformed the competition?
BEFORE VELOCITY®
AFTER VELOCITY®

Poor supply and demand data analytics can significantly disrupt your entire supply chain. Depending on monthly or weekly retailer shipment data to develop sales forecasts and demand plans is a huge risk. Without accurate, daily POS and inventory data, CPG manufacturers are unable to confidently anticipate changes in the market and predict and meet future demand. This can lead to overproduction of certain goods, resulting in excess inventory that might not be used or sold.

If your product is out-of-stock, you lose the sale; if there's overstock, you could lose revenue from markdowns. You might even fail to keep valuable shelf space because of retailer dissatisfaction. Uncertainties can rise about where to source materials, which goods to produce, and how much of each product to manufacture. Then there is the danger of missing out on emerging markets or potential new opportunities. All this has a predictable end: poor shopper experiences, loss of brand loyalty, falling behind competitors, and forfeiting potential profits.

What you need are granular supply and demand data analytics for deeper insights so you can achieve the right inventory balance for all your retailer partners. This is critical to operating efficiently and profitably. Having an end-to-end view of your supply and demand chain means that your products get on the right shelf at the right time. You can better manage inventory and retail replenishment—reducing costs, increasing sales, and boosting profits. VELOCITY automatically collects, integrates, and harmonizes daily POS and inventory data with order, shipment, and forecast data to provide you with one version of the truth for supply and demand activity.

Equipped with a complete view of your supply chain from production to consumer purchase, along with timely retail POS analytics, you can uncover actionable insights to make collaborative, data-driven, strategic decisions—faster than ever before. You'll go from a reactive business approach to a proactive one with improved supply chain visibility. You'll discover other advantages, too, such as identifying root causes of inventory distortion; reducing out-of-stocks, overstocks, markdowns, and distribution safety stock; decreasing freight and carrying costs; and, best of all, improving retailer customer service and satisfaction.
BEFORE VELOCITY®
AFTER VELOCITY®

Collecting and interpreting retail POS and inventory data at the store and item level isn't always easy or cost-effective for IT teams. Data must be gathered from numerous sources in various, inconsistent formats. It then must be parsed, aggregated, harmonized, reported, and analyzed in meaningful ways. Unfortunately, making sense of the sheer quantity of disparate data available requires significant time, effort, and resources. Your IT team may not be getting what it wants and needs from its retail data acquisition and integration systems and processes: ease and efficiency of implementation, reliability, scalability, and state-of-the-art security.

More likely, you don't have the latest technologies to lead you to the most informed and profitable business decisions—and to give you the competitive edge you need in today's ever-changing market. Your business may need to invest in costly upgrades or migrations as systems become outdated. Add to this increased competition from e-commerce platforms and rapidly changing demographics—and you have enough disruptions to keep your sales targets at bay.

VELOCITY gives you an industry-leading, robust, scalable, advanced retail data collection and analytics platform to meet the reporting and analysis needs across your enterprise. This proven solution incorporates sophisticated retail data extraction, cleansing, and harmonization processes that provide trustworthy unified data for advanced retail analytics and insights generation. You'll get clean, harmonized daily data for your enterprise that can satisfy the collective data needs of your entire organization. Other advantages for IT include breaking down data silos and merging departmental ones, thus saving time compiling and merging data from disparate sources.
DATA AND BUSINESS ANALYSTS
| | |
| --- | --- |
| BEFORE VELOCITY® | AFTER VELOCITY® |
| CPGs often grapple with the challenge of having to make strategic plans based on limited quality data. Some may say that weekly or monthly chain-level retail sales data is okay for decision making, but it's far from sufficient and is directional at best. Partial data paints only part of the picture—and your insights are only as good as your inputs. Do you want to make important business decisions based on weeks-old or monthly syndicated data that's 40%-60% accurate? Surely not. The high volume of stores, channels, and consumers only increases decision complexity. Without real-time visibility into clean, consolidated daily retail POS and inventory data, you can't accurately assess brand and product performance. What's missing is the complete picture of your product sales, along with understanding when, where, and why products are selling or not. | Consumer brands understand the power of data and meaningful insights. They know the importance of eliminating data silos and spending less time collecting, cleaning, and harmonizing disparate data and more time leveraging critical information. Our industry-leading retail sales and inventory reporting and analytics software, VELOCITY, relieves data and business analysts of the burden of collecting and integrating large volumes of demand and supply data. It will help you answer pressing questions, solve complex problems, pinpoint valuable insights, drive sales and revenue growth, and improve operational inefficiencies. You'll leverage harmonized POS and inventory data for all SKUs by store. Plus, you'll be able to identify sales trends and opportunities, inventory risks, and market condition shifts. These advantages will give you the confidence you need to advise sales, marketing, and supply chain operations. |
How Retail Velocity Delivers Value to CPGs
Retail Velocity's VELOCITY® solution automatically collects, harmonizes, and enriches disparate data from retail partners, internal systems, and third-party vendors, providing CPGs with one version of the truth—clean, unified, reliable data.
By relieving CPGs of the time-consuming, costly, and inefficient processes of gathering and manipulating retail data—and providing them with precise, granular, and readily available daily POS and inventory data—VELOCITY empowers companies to activate in-depth analytics, gain actionable insights, and significantly improve collaborative decision-making to accelerate business growth.
Data Ingestion
VELOCITY automatically collects internal or external data in any format, from any data source, including retailer portals and e-commerce partners, on a daily basis.
Data Integration and Harmonization
VELOCITY cleanses, integrates, and harmonizes large volumes of disparate retail data by fixing, removing, and reconciling inaccurate, incorrectly formatted, duplicate, or incomplete data, including product descriptions, item numbers, units of measure, product attributes, and more. It provides a comprehensive, up-to-date view of your demand and supply chain across all retailers, at all levels, with accurate and consistent daily data.
Data Analysis and Actionable Insights
VELOCITY makes it easy for non-technical users and any department or business unit to unlock answers to pressing questions in minutes—not hours or days—with intuitive dashboards, automated standard and ad-hoc reports, scorecards, and visual data representations. You can analyze the data you need, in the way and at the level you want: item, store, chain, channel, territory, region, market, and more.
Data Storage, Exporting, and Usage
You can confidently store your one version of "true" data in VELOCITY's secure and highly scalable Demand Signal Repository, or export harmonized data to your own DSR, enterprise data warehouse, data lake, or integrated data platform. Feed your clean, ready-to-use data into local or cloud-based systems, applications, and business intelligence tools for additional data integration, data mining, and meaningful insights.
Are you ready to switch gears with Retail Velocity?
With more than 28 years of helping consumer brands of all types access and better leverage more valuable retail data, Retail Velocity is equipped to provide you with the solutions and services that will put your business into high gear.
Contact us today to learn more.