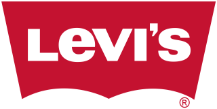 Levi's Drives Sales Success With Analytics Powered by Retail Velocity
Situation
When Levi Strauss & Co. decommissioned its legacy systems, it was faced with a major challenge of replacing a custom solution that collected and cleansed retailer point-of-sale (POS) data. This homegrown solution also fed their existing repository for sell-through data and analytics, Teradata, to provide critical insights to its sales teams. Levi's needed to implement a trusted, proven, and scalable solution that could not only cleanse and harmonize daily POS data, but also seamlessly integrate with Teradata to ensure an uninterrupted transition, provide improved analytics, and maximize the company's investment in both solutions.
solution
After evaluating several options—including building another homegrown solution—Levi's selected Retail Velocity and its VELOCITY® solution for its collective data needs for 42 retailers.
The integration of VELOCITY and its demand signal repository (DSR) with Teradata proved to be the ideal solution, enabling Levi's to:
More quickly obtain the most comprehensive and most accurate POS data and inventory information
Formulate improved promotional, pricing, production, replenishment, and other key business strategies
Positively impact sales by keeping retail shelves stocked
Significantly reduce the carrying cost of inventory
Results
One Version of the Truth
POS data resides in a single DSR, where personnel across all departments have access to the same accurate information in near real time. That eliminates conflicts or confusion that can result when executives or managers work from separately sourced, inconsistent information.
Expense Reduction
The combined strategic solution of Retail Velocity and Teradata was shown to be more cost effective than maintaining the legacy system.
Greater Productivity
Changes to account-level data mappings and load processes are more accurate and efficient.
Quality Improvement
Changes can be implemented with greater confidence, speeding up account data processing to put retailer analytics and insights into the hands of sales teams more quickly.
Speed to Decision
Reduces the time to convert data into actionable insights from weeks to minutes, enabling better and faster business decisions to drive profitable growth.
About Levi Strauss & Co.
Industry: Apparel & Fashion
Location: San Francisco, California
Countries Where Sold: 1,100+
Retail Stores/Shop-in-Shops: 3,000
Fiscal 2020 Revenue: $4.5 billion
Employees: 15,000+
Company Bio
Levi Strauss & Co. is one of the world's largest brand-name apparel companies and a global leader in jeanswear. The company designs and markets jeans, casual wear, and related accessories for men, women, and children under the Levi's®, Dockers®, Signature by Levi Strauss & Co.TM, and Denizen® from Levi's® brands.