Fisher-Price Leverages POS Data as Single Source of Truth
Situation
For years, Fisher-Price, a subsidiary of Mattel, Inc., was using homegrown software systems that were not able to provide deep enough insights into consumer demand. It was also employing traditional desktop applications that could not thoroughly manage the high volume of point-of sale (POS) data it was receiving from its retailers. It was "nearly impossible to get a good read" on their business.
The company needed more comprehensive knowledge about its retailer activity—and needed it more quickly—to know where its products were selling and to ensure more precise sales forecasts, optimize customer orders, effectively manage promotional activity and product categories, and execute optimally in the field.
Fisher-Price needed to overcome several inherent challenges in its primary business:
Extreme seasonality

. Consumers make a large percentage of all toy purchases during the traditional holiday season, with a significant portion of the company's customers' purchasing occurring in the third and fourth quarters of the company's fiscal year. The lesser January to July season and the prominent August to December season, which accounts for 80% of sales.
Accurate sales forecasting. With many goods manufactured overseas, the seasonal purchasing patterns and requisite production lead times create risk to the business associated with the underproduction of popular toys and the overproduction of less popular toys that do not match consumer demand.
Narrow windows for decision making. There are only a few weeks to make actionable decisions for the coming year, based on fast, accurate reads of POS data.
What should have been easy, in terms of retailer data ingestion and data analysis, was fundamentally difficult across the company; thus, Fisher-Price needed a software platform with a centralized database that could provide the most timely and accurate store-level and item-level data per retailer to drive faster and more strategic business decisions.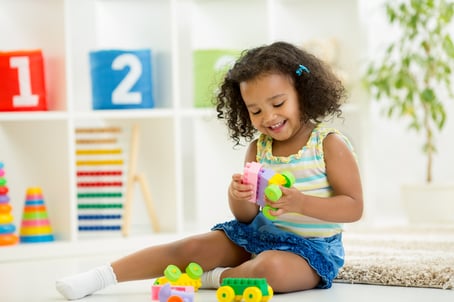 Solution
To address its challenges, Fisher-Price turned to Retail Velocity and its VELOCITY® solution suite, which provides a best-in-class demand signal repository (DSR).
VELOCITY cleanses and harmonizes data—including demand, replenishment, merchandising, sales, and marketing data—from all customers into a relational demand data warehouse and provides multi-level analyses to numerous business users. However, it extends well beyond retail POS by merging many varied sources of information, such as syndicated data, ERP shipments and budgets, retailer forecasts, trade promotions, and demographics, to eliminate data silos and support better decision making across a company.
According to industry analysts, a DSR can often drive a 2% to 4% sales increase and enable an organization to use downstream data to reward sell-in versus sell-through.
Fisher-Price used VELOCITY to connect individual retailer data feeds with 20 of its largest retailers to ingest and bring order to the array of data, including EDI, AS2, and data from Walmart's Retail Link and other proprietary chain platforms. Fisher-Price could now view data in a variety of formats important to its business, such as rank toys by sales and tier stores by performance within a chain, and they could also review store performance across chains.
VELOCITY enabled Fisher-Price to share valuable data with its in-store merchandising forces to bring about timely execution on the selling floors.
Fisher-Price also relied on Retail Velocity to support two to five analysts who manage one key retailer account through the high-level Category Advisorship program, ensuring consistency in the way the company approaches the chain. With no increase in staffing required, Fisher Price was able to reproduce store clustering and demographic analysis.
Benefits
Effectively converted "data assemblers" into insight analyzers and promotion planners
Improved seasonal and overall forecasting by extrapolating store-level data
Realized greater ROI on promotions
More accurate data, improved store analyses, and quicker decision making helped the company determine its end game for the holiday season
Freed up/reallocated resources: 10 full-time employees in sales and one in IT during year one
Created a specialized Category Management analytics tool using VELOCITY data
About Fisher-Price
Industry: Consumer Goods - Toys and Baby Products
Location: East Aurora, New York Parent Company: Mattel, Inc. Number of Retailers: 250+
Company Bio
Since 1931, Fisher-Price has created playthings that inspire a child's development. With a passion for a child's safe care and
development at each age and stage, Fisher-Price works tirelessly to bring families the best toys and baby products in the world and enrich the lives of families with young children around the globe.